Explore
The Loch Tummel Hotel
Loch Tummel Hotel stands on the old estate of Kynachan in the heart of Highland Perthshire. As well as being the largest county in Scotland, Perthshire is also one of the most scenic with plenty of walks, hikes and fishing opportunities. 
The Queen's View at the far end of Loch Tummel is just one of the fabulous natural beauty spots and there are many unspoiled towns and villages to explore in the surrounding area.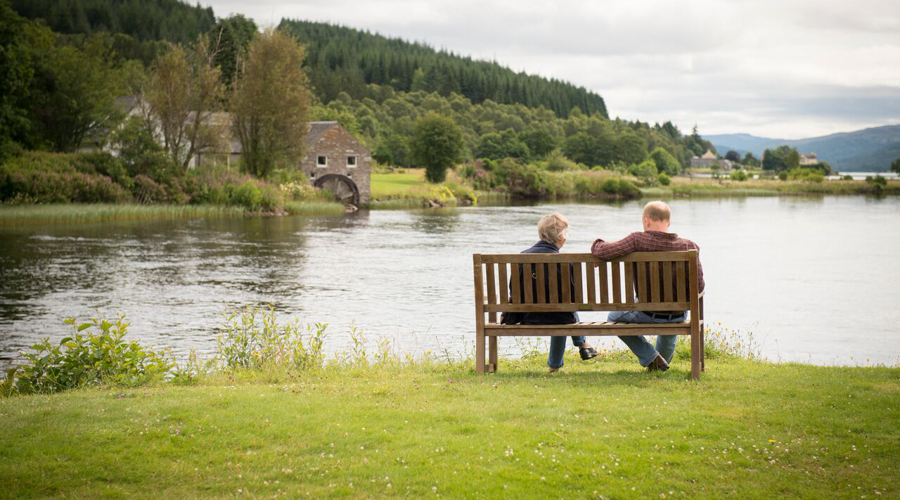 Walk
The Loch Tummel Hotel sits on the Lochside and offers spectacular scenery of the famous Queen's View. The walks in Perthshire are unrivalled and offer some of the best scenery in Scotland. Whether you opt for a stroll to Dalcroy Island, through the Tummel Forest or the more challenging ascent of Schiehallion, the views are undoubtedly worth the effort. 
You can download a copy of some of our favourite walks here.
If you would like some more ideas our favourite website for walking inspiration is WalkHighlands!
Walking can be dangerous and is done entirely at your own risk. Information is provided free of charge; it is each walker's responsibility to check it and navigate using a map and compass.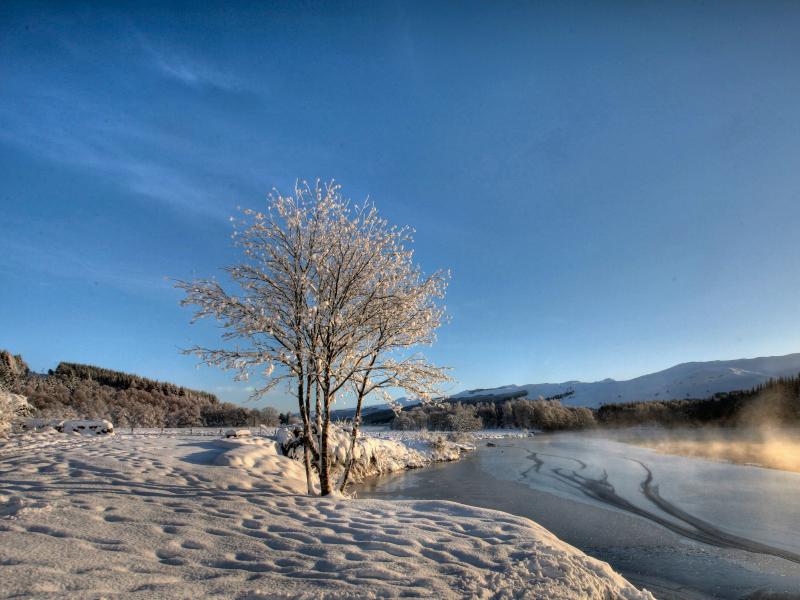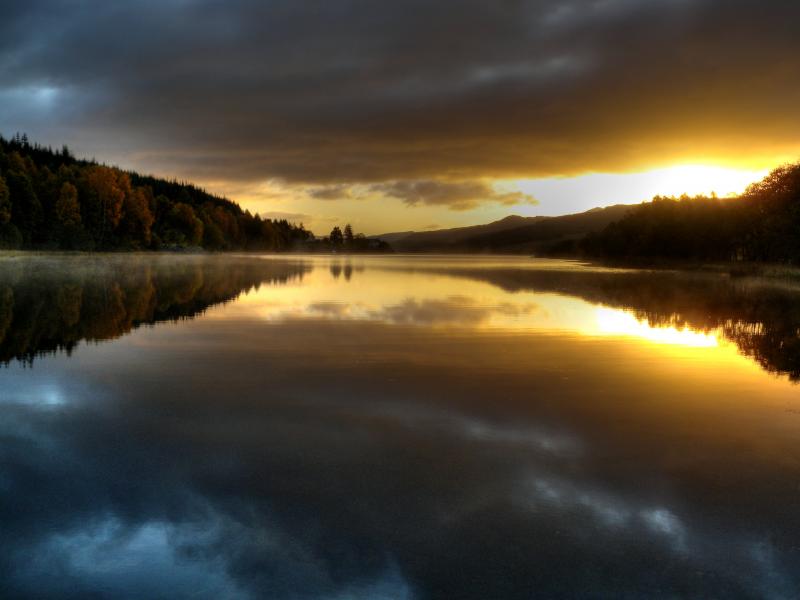 Fishing
Fishing for Brown Trout, Charr and coarse fish such as Pike is popular in the area. Due to the dams on the River Tummel the salmon population struggle to survive in the Loch so salmon fishing is strictly forbidden.
Fishing permits can be purchased from Kinloch Rannoch Country Store.
For more details about fishing in the area, permits, and hire please consult the Rannoch and Tummel Information Sheet.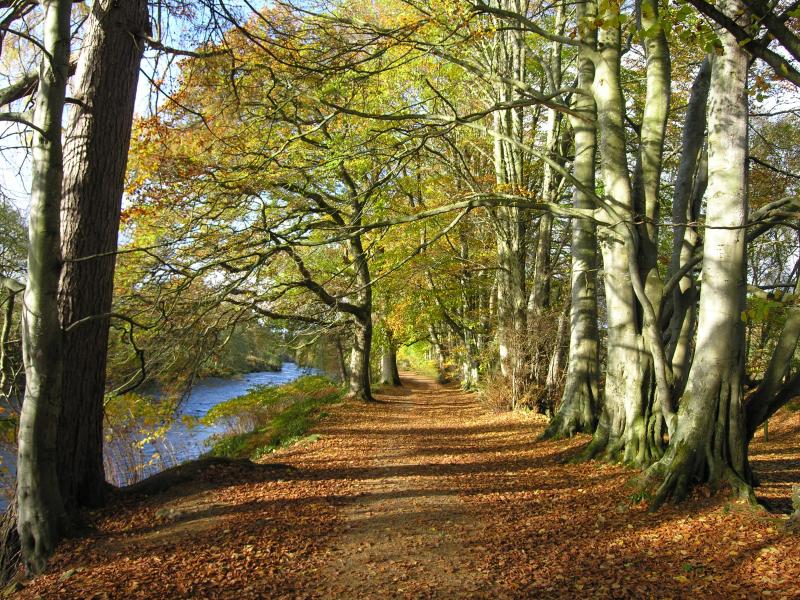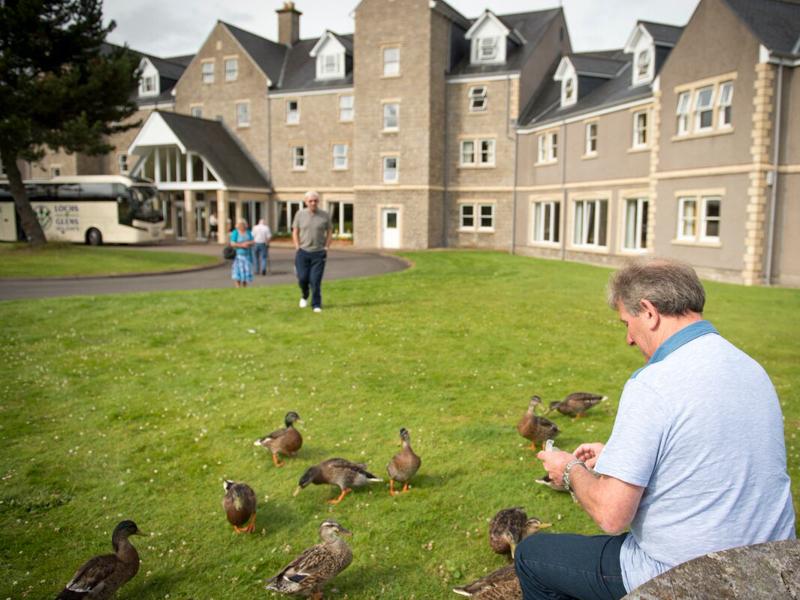 Wildlife
The beautiful woodland forests that surround the hotel are home to many different creatures. Red and roe deer patrol the surroundings, as well as grey and red squirrels. Birds of prey are common in the glen; including golden eagles, buzzards, sparrowhawks, kestrels and the exceptionally rare ospreys.
In previous centuries it is likely there was a large Osprey population in Scotland but by 1850 it is thought that their numbers had reduced to 40-50 breeding pairs. Being a rare species Osprey eggs and skins were highly prized by Victorian collectors, reducing the population still further. In 1916 the last known pair bred on an island on Loch Loyne, although it is possible that a remnant population continued to breed in remote areas. Since the 1950s Ospreys have been protected although numbers are still low. Whilst the number of pairs in Scotland is increasing the expansion of the breeding range has been very slow.
For more details about the wildlife in the surrounding area please visit the Rannoch & Tummel Information Page.